High Ticket Cash Machines
The best practices and techniques of the most successful online marketers in the world (specifically Australia)
This course is an extremely thorough introduction to the world of affiliate marketing and introduces many of the concepts that we, as veterans in the industry, take for granted that customers already know and understand.
I met Gary when he brought together all the affiliates for my recent product launch, and helped my product launch become wildly successful, earning over 100,000 Australian dollars in its first week.
Gary really knows his stuff.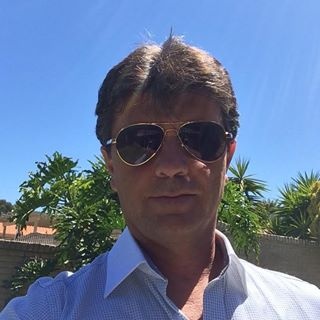 This product is a relaunch from the course he made several years ago and I'm going through it personally right now. I really like what I'm hearing so far.
Coincidentally this morning I received a commission notification for $400 on a product I promoted several months ago that I hadn't even paid any attention to lately and this was just a residual Commission or recurring Commission from work I did to put together my Facebook relevance course months ago.

I thought to myself wouldn't it be cool if my subscribers started having that kind of passive income streams for themselves? I truly believe that this course of Gary's will point you in the right direction because a lot of the things that Gary talks about here are lessons I learned from being in this industry for more than a decade. We often have to learn them through trial and error in our own business first.

In other words I wish I had this course when I first got started with affiliate marketing as a way of growing a passive income business.

The principles that Gary shares in this course are the types of things that you would normally only learn at a $5,000 Mastermind conference with some marketing Guru whose primary intention is to pitch you his $25,000 upgrade.

Gary's course covers everything from product selection to already done for you sales funnels.


He also has a great introduction to the fundamentals of building a landing page, writing sales copy and in an entertaining and concise manner.

He gives you eight templates to help you set up your ad copy that works in any niche as how to optimize your landing pages to ensure optimal opt in rate.
The only thing that Gary hasn't explained is what an OTO is. I'll tell you here. OTO means One Time Offer. Marketers typically take a larger product and break it down into bite-sized pieces. This has been proven to increase sales rather than putting all the facets or functions of a product into a single offer. Typically any time you purchase a product there will be two or three upsells. These upsells oftentimes have more value than the original product. I recommend that rather than resisting this strategy, it's best to go ahead and accept it because it's the way the industry now is. Just be prepared to purchase the product all the way through to the very last upsell and if you go in, committed and eyes open thinking that that's the way it's going to be, you won't be disappointed.
When you add in the total cost of the product with all of the upsells it's still a fraction of what it's worth in terms of what you will gain from this course. Naturally the way that Gary and his partners make their most money is by introducing you to their Rolodex of high ticket offers where you will learn how to apply the principles he teaches you to promoting some of the offers that he's involved in.
Therefore I'm also going to show you what tools I use and what offers I promote that might be slightly different from the ones that Gary recommends. For example he recommends get response as an autoresponder and I've had bad experiences with them and I switched to Sendlane and have had much success and support from them.
I also have a few high ticket offers that I put together with my friend and mentor Peter Wolfing that I will be sharing with you once you complete Gary's course. I'll be able to sent you these to you as a bonus from the email address you provide when you purchase Gary's course. Fair?
When you go through his course all the way through you'll have the necessary skills and mindset to take this on and you'll know what to do and the type of Advanced Training that I can give you and products that I can share with you will make more sense than if you hadn't gone through Gary course. For this reason as well, I highly recommend you check it out.
I will also be including and tailoring my own products and done for you services such as website creation Mastermind groups veteran the high ticket Arena that you will be eligible to promote.
The only "con" or potentially negative aspect I can say about this product is that the back office website looks like it was built in the 90's and it has a 90's look and feel to it. I know this because I used to build websites in the 90's with large image buttons and banners and ads throughout the back office. However if you can look past that and see the brilliant content that Gary has created here and really go through the lessons you will find a wealth of knowledge from what I consider to be one of the Grand Masters of Affiliate Marketing for my friend and colleague.
So I highly encourage you to pick up this product and purchase all of the one time offers in the sequence. Once you have gone through the product, I will have a special training to supplement this with some of the products that Peter and I have put together as well as the funnels that we've been using to help you grow your online business and help you build your list.
Many of my former clients try to build their list by hiring people to create sales offers and promotions for them and I usually end up being the guy that manages their team of copywriters. With what you learn here in this course you'll be able to understand and see behind the scenes of what it really takes to get someone's attention to look at a sales or affiliate offer.
Gary told me that he has hired a copywriter that typically does six-figure launches so if nothing more just for your own education check out this sales page and look at the masterful way they entice you to want to purchase this low-cost offer. I recommend you buy it all the way through to the very end not just because I'm getting a commission but because I want you to experience what it's like to go through the sales process for something you might create in the future and dip your toe in the water into the exciting concepts that Gary shares in this course.
You'll also love his Australian accent in the course! He knows his stuff and he is a very clear and concise speaker. No fluff.
Once again I highly recommend this product. Just go through it from left to right. Go through each video and don't skip anything and I will see you in our next webinar.
"Been through the training and I must say it's the most comprehensive training on selling high ticket affiliate products I have seen. The techniques they show are so well explained and simple, that even the newest of newbies could start making life changing income really quickly. Well done to Gary and Rash on a 5 star product."

Billy D.
"Just finished going through High Ticket Cash Machines. The content is very actionable and well organized. My favourite part was the case studies where some real campaigns with real results are shown and broken down so that you can understand how Gary and Rash set them up, so that you can replicate what they have done."

Greg K.
"The amount of content Gary and Rash have assembled here in High Ticket Case Machines is incredible. They've really created the most comprehensive guide I've ever seen on the subject. Great work, guys!"

Matt P.