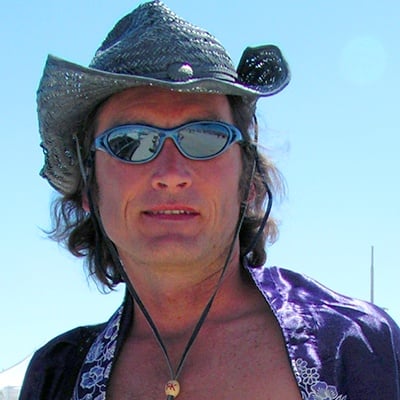 Viktor Grant is a technology leader, surfer, coder, professional speaker, author, and visionary business consultant.
He was a former talk show host at MSN The Microsoft Network and since then, developed his own unique 'indie' search engine, "earthgrid.com", keyword software "SearchTriggers", content management tools & funnel software "Living Funnels" and most recently "SociJam".
He is a recognized expert in the creation and maintenance of
virtual communities, as well as an Internet architect and entrepreneur responsible for pioneering multiple technologies in the computer industry and on the Web. His expertise includes pioneering the use of social networking, multiuser roundtable chats, artificial intelligence based e-commerce systems, viral marketing services, video magazines, real time credit card content publishing, online book selling, and copy protection systems. His thirty years of programming and project leadership experience began with writing the world's consumer grade copy protection software program for the Apple II while still a teenager.
He is also a piano composer mixing classical solo piano, relaxation music, with jazz improv.
Below is his latest YouTube video.
Subscribe to his YouTube Channel Here.
Marketing
I work with people of all ages, backgrounds and marketing abilities. My mindset is that it's never too late for you to gain control of your marketing health and fitness levels.

Strategy
I believe that when you lead a healthy lifestyle balanced with good marketing that inspires people to take action you are happier and your outlooks are more positive.

Coding
I take the approach that understanding the importance of software development yields better systems and is so vital to maintain a high level of productivity.